Experience YachtEye Explore
YachtEye, the guest infotainment solution for the Yacht industry extended the Explore Feature. While YachtEye provides you with information about what is going on around you, Explore takes you inside your yacht and allows you to discover all that is hidden.
Explore allows you to experience your yacht in another dimension. It provides you with more sophisticated and more personalized information. Below you can find our newest features.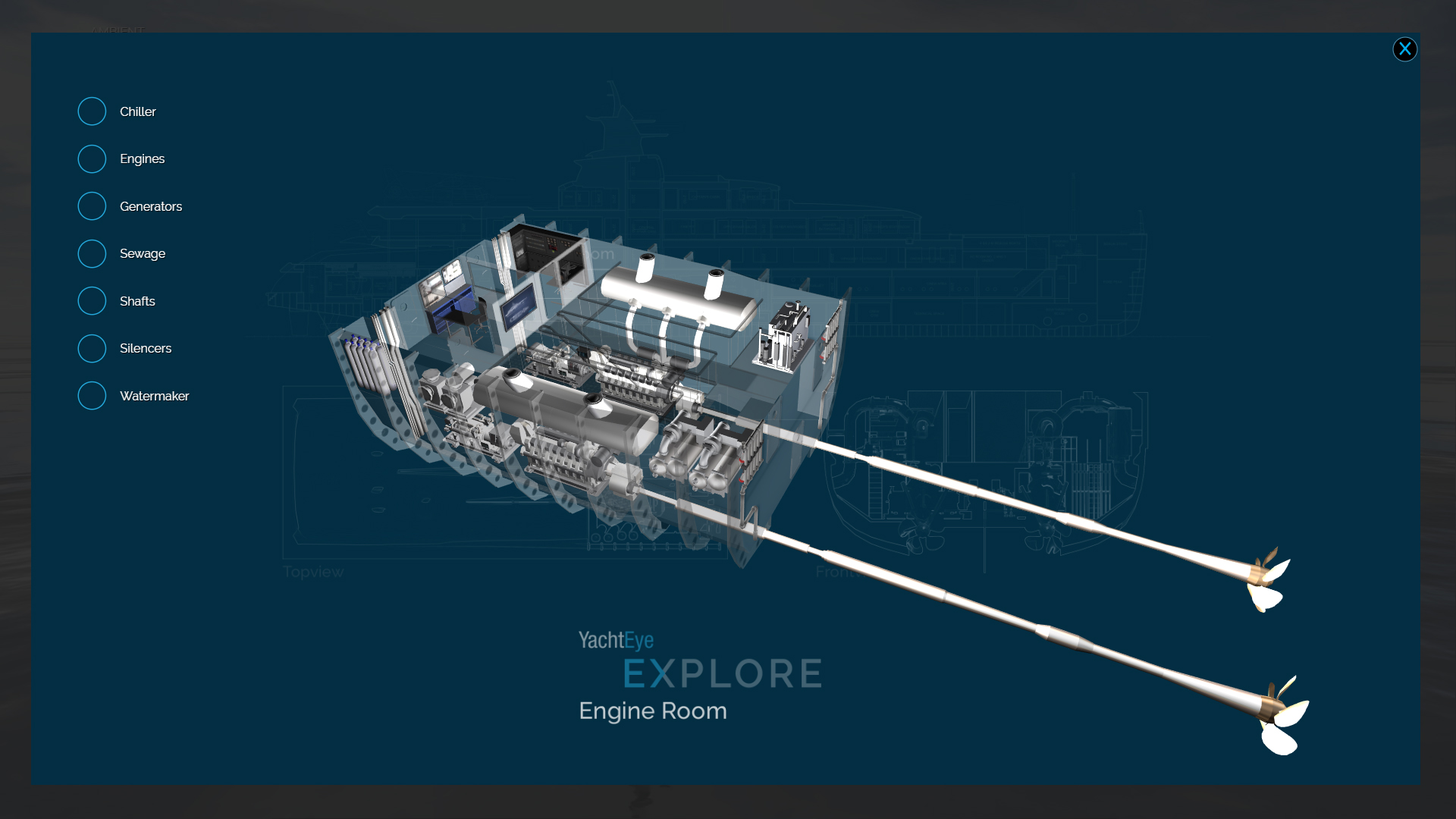 Don't settle for anything but the best.
Let us know what your yachts highlights are. Our design & development team are more than happy to create something amazing for you and your guests.